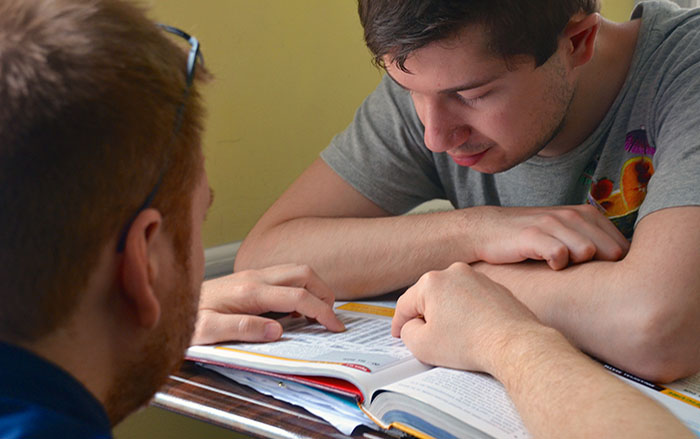 The Tutoring School is an alternative, tuition-based program that allows students to transition to and from a traditional high school setting. With optimal learning flexibility and accredited classes, it serves students who:
Have been out due to an extended illness and are ready to pick up where they left off
Need to advance certain skills (reading, writing, or math) to perform in a larger classroom
Are international learners who need to improve English skills to succeed in a larger classroom
Are unable to attend their current school but would like to eventually transition back to or get credit from that school
Have personal challenges and want to start in a small setting before transitioning into larger classes
Have schedules that prevent them from fully participating in a traditional high school
Are unable to leave their home or apartment
The Tutoring School, a program within The Beekman School, operates virtually anytime, anywhere, and maintains a rolling admission throughout the year. It serves as a unique and flexible option for students who do not currently see themselves as a match for a traditional learning environment or a mainstream alternative high school in NYC. 
Students who would like to transition into our private school's traditional environment can take a hybrid of classes in The Tutoring School and The Beekman School, and then enroll in all Beekman classes when they are ready.  With this collaborative approach, students take a combination of Beekman and Tutoring School classes in a setting that facilitates peer interactions.
We develop alternative high school options to meet student requirements. Whether this means sending our tutors offsite or scheduling online sessions, we're committed to providing a strong educational foundation.
The difference between The Beekman School and The Tutoring School. 
Find Accelerated Programs for High School Students in NYC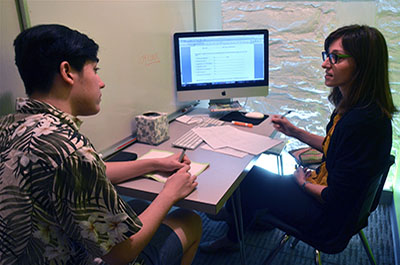 Our students pursue unique academic paths. Some wish to take on the challenge of accelerated programs for high school students in New York City, while others are looking to coordinate graduation requirements with busy schedules. The Tutoring School provides a supportive environment in which students can realize their academic potential and achieve their educational goals. Motivated students who are wondering, How can I graduate high school early?, may find the answer through The Tutoring School. Our tutoring staff provides individualized instruction for students taking advanced or college level courses. The specific needs of students who require accelerated high school courses are met, whether these individuals wish to participate in an honors program or prepare for a college entrance exam.
The Tutoring School also offers some of the best ways to graduate high school early without having to compromise on a quality education. Its programs support the success of all types of learners, while providing educational opportunities such as summer school classes for high school students and personalized tutoring. 
Where Can At-Risk Students Take Remedial Classes? Beekman.
The Tutoring School shares one-on-one assistance for at-risk students enrolled in remedial classes. The goal of our remedial high school programs is to help students reach grade level competency or above in one or more subjects. These students benefit from personalized attention and small class settings, as they boost their confidence and skills.
We develop alternatives to the high school classroom that enable New York City students to take an active role in shaping their education. The Tutoring School is a multifaceted program that addresses the academic needs of many learners – from gifted students to those seeking greater success. When at-risk students are searching for other ways to graduate high school, our program offers a beneficial balance of customized learning and interaction with fellow students. We provide an innovative alternative to the public high school for at-risk students.
Alternative and Academically Rigorous Homeschooling Programs
While we encourage students to be a part of our day program, we also provide a variety of alternatives for high school attendance. These options help students meet educational goals in a framework that fits their current circumstances. Our alternative and academically rigorous homeschooling programs deliver educational excellence with distance learning. Students benefit from the resources of The Tutoring School while completing courses offsite. We have online homeschooling programs for high school students that challenge skills while providing support. Students benefit from real-time feedback, customized course loads, and advanced classes. Our alternatives to the high school education can connect the homeschooled high school student in New York with rigorous courses and tailored workloads.
The Tutoring School is an educational asset within The Beekman School. In addition to homeschooling programs, it offers personalized tutoring, summer studies, and college placement counseling to our student community. To learn more about the programs offered by The Tutoring School and The Beekman School, read our FAQ section.